Microsoft released Windows 10 21H1 on May 18, 2021. If you do not want to wait, follow the steps in this guide to install Windows 10 21H1 Update manually.
Ideally, you have to wait for Microsoft to automatically deliver the update to your computer. However, you can jump the queue and install the update manually.
I have divided this guide into 2 sections. The first section walks you through a step-by-step guide to download and install this update immediately.
Additionally, in the second section, I have answered common questions about Windows 10 21H1.
Before you attempt to install this update, it is recommended that you have at least 10GB of free disk space on the drive Windows 10 is installed on your computer. To find the drive windows 10 is installed, enter %SystemDrive% in the search box – then, open it from the search results.
Steps To Install Windows 10 21H1 Update Manually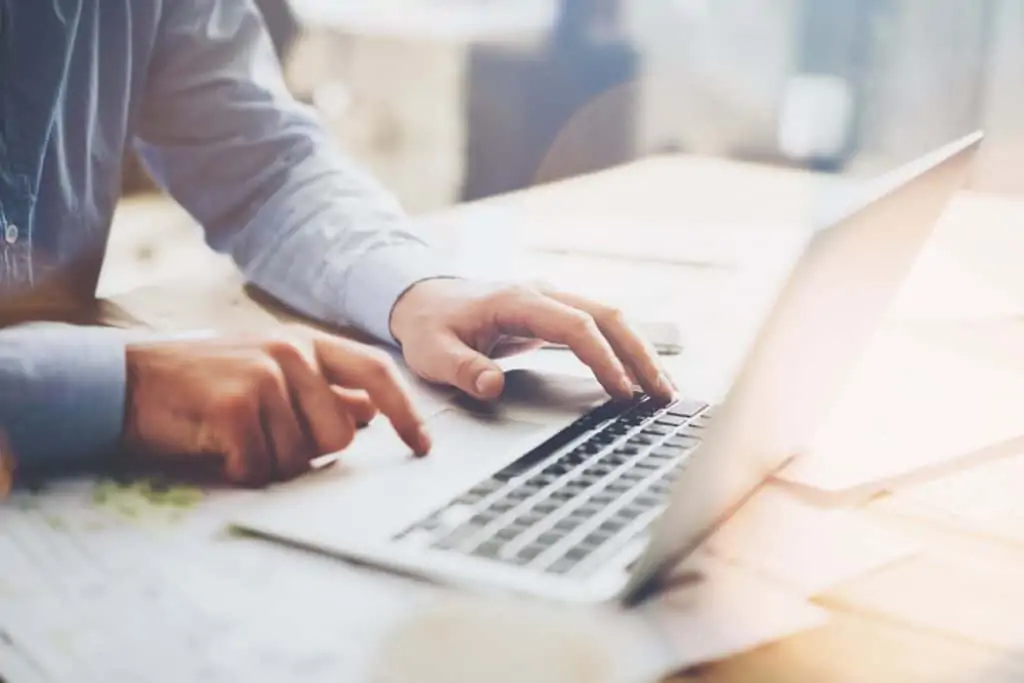 Follow the steps below to download and install Windows 10 21H1 update manually:
Open Windows 10 update download page – Microsoft.com/en-us/software-download/windows10 (link opens in a new browser tab).
Then, below Windows 10 May 2021 Update, click the Update now button. Your browser will download Windows 10 Update Assistant file to your computer.
The location of the downloaded file depends on the browser you use. However, if you use Google Chrome or the new Microsoft Edge, on the bottom left of the browser, click the arrow beside the file – then, click Show file in folder.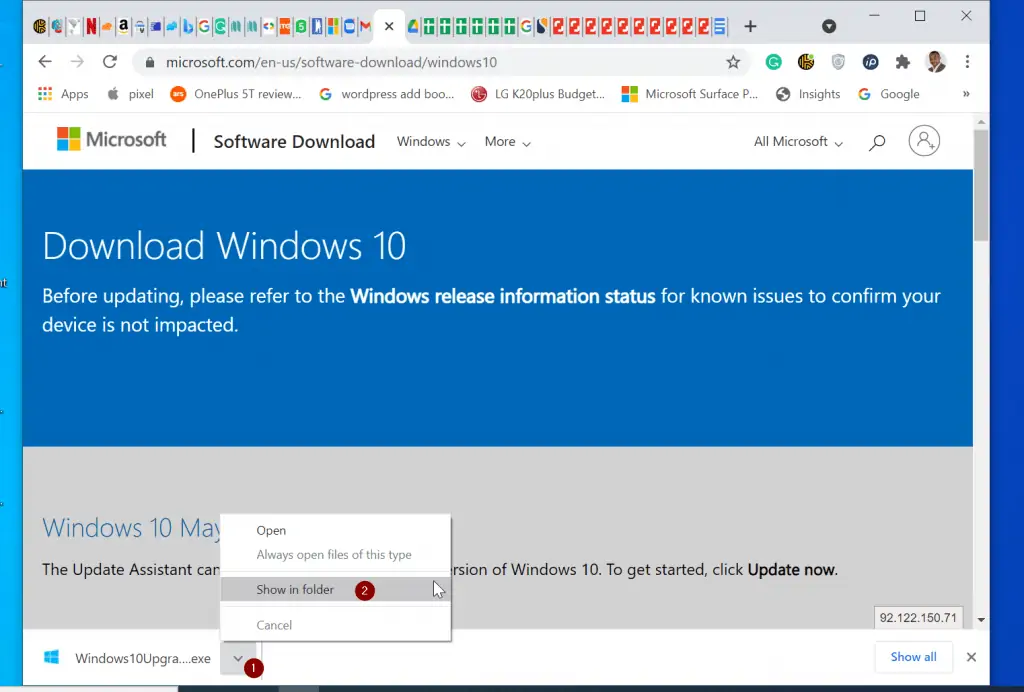 To begin the processing of downloading and installing the Windows 10 21H1 update manually, double-click the Windows 10 Update Assistant file.
Then, on the first screen of Windows 10 Update Assistant, click Update Now.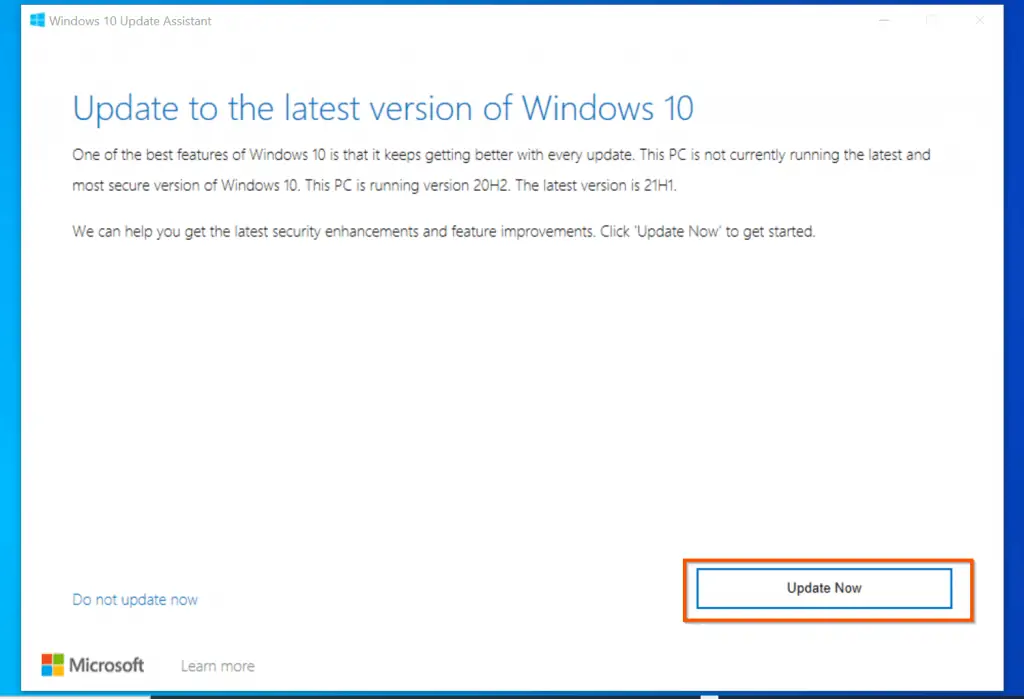 The update assistant wizard will run a quick compatibility check. If your computer is compactible with Windows 10 21h1 update, it will display the screen below. To proceed to the downloads screen, click Next.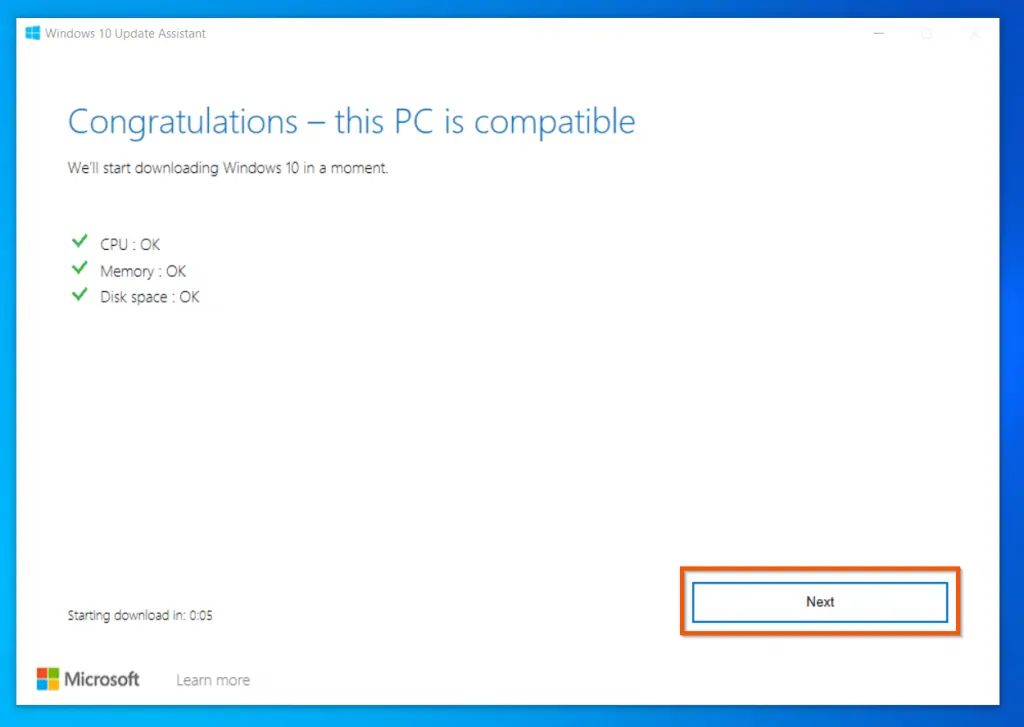 Then, wait for Windows 10 21h1 update to download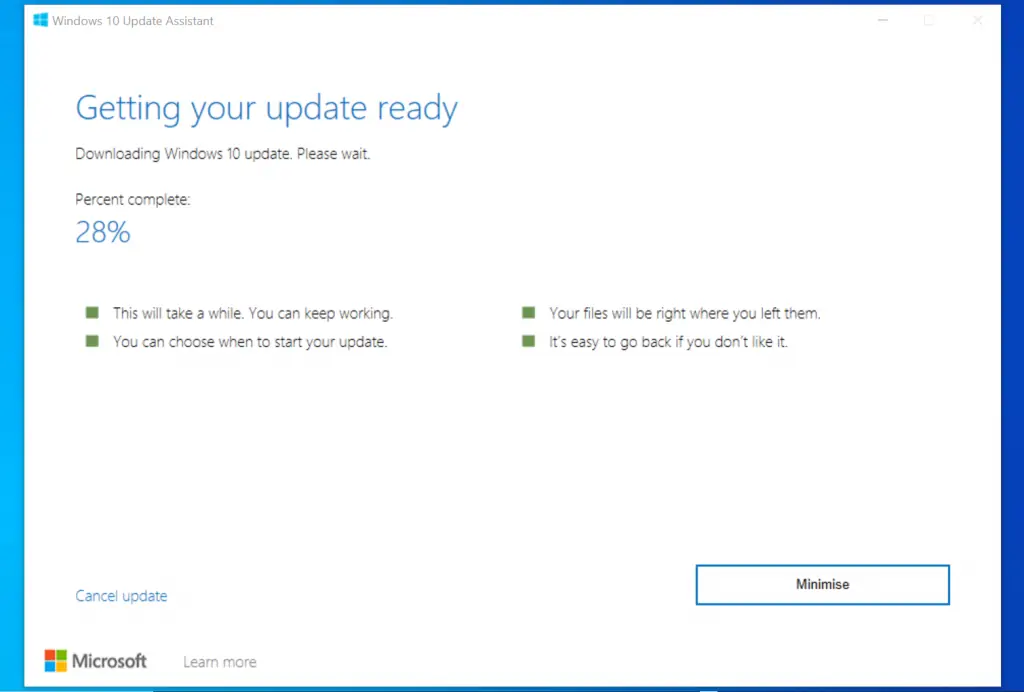 Wait for the first stage of the installation to complete. You can minimize the wizard and continue using your computer as normal. However, if you minimize the update assistant wizard, to open it again, click the file on your desktop. See the second screenshot below.
This stage of the installation may take up to 30 minutes. While you wait, I strongly recommend that you save your work. You will be required to restart your computer to complete the installation.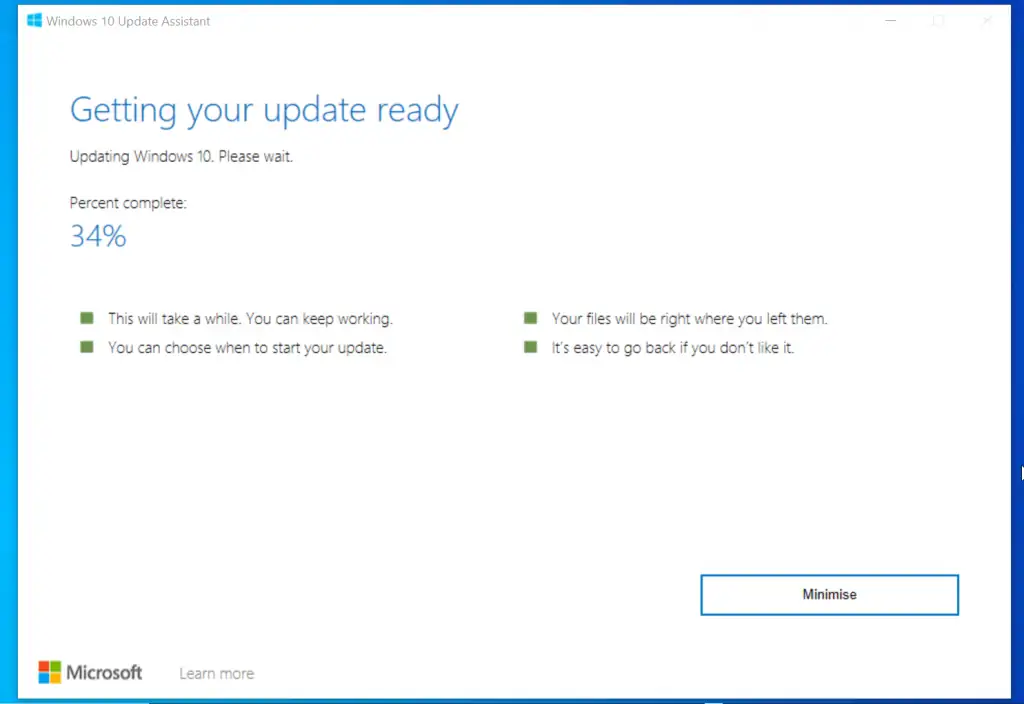 When the first stage of the installation is complete, Windows 10 Update Assistant will display this screen with a 30-minute restart count-down.If you have not saved your work before, save it now. Then, you may wait for the count-down to force your computer to restart.Alternatively, to restart immediately and complete the installation of the update, click Restart now.
Once your computer restarts the installation process is automatic. It does not require your impute except at the last stages where you may be required to select some privacy options.
When the second stage of the installation is completed, your computer may shut down instead of restarting. If this happens (certainly happened to me!), press the power button to start the computer manually.
Also, after you sign in to Windows 10, it will perform the final stages of the update.
Finally, to confirm that Windows 10 21H1 Update installed manually, enter winver into Windows 10 search. Then, open the app – it should display that your Windows 10 is now version 21H1.
The next section has some important FAQs about Windows 10 21H1. However, if you do not wish to read the FAQs, please scroll down to the end of this guide and click Yes to Was this helpful? Thank you!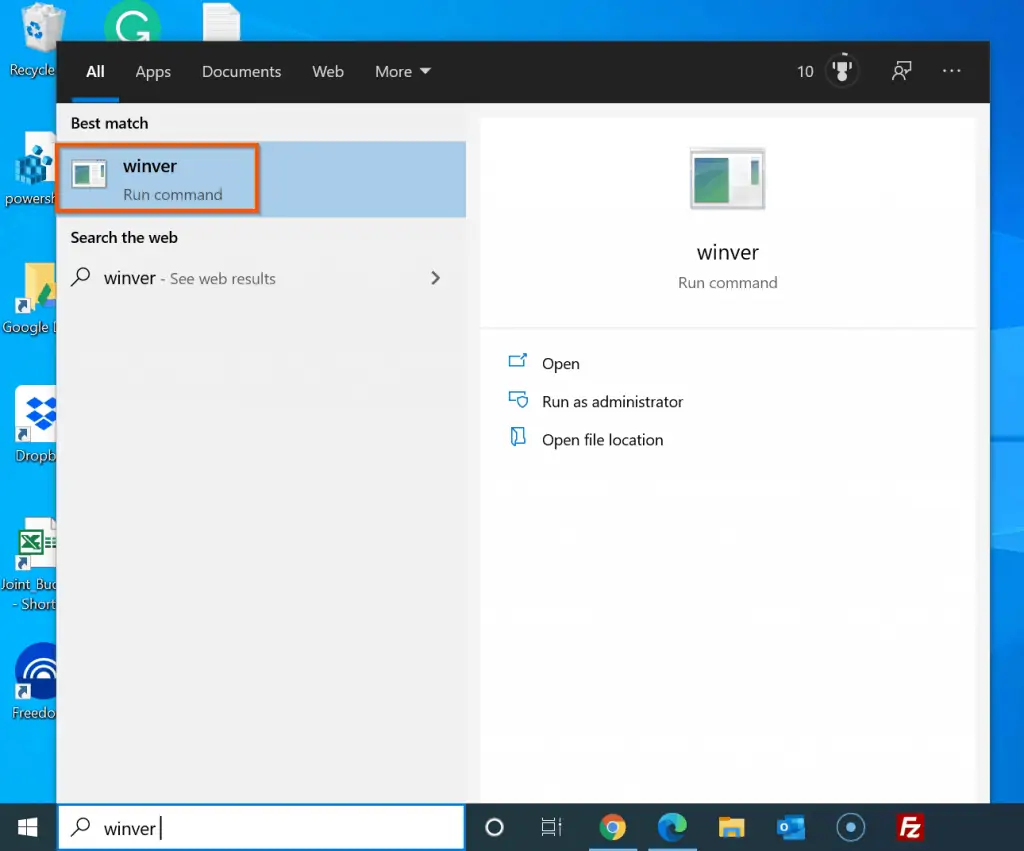 Manually Install Windows 10 21H1 Update: Frequently Asked Questions
1. When Did Microsoft Release Windows 10 21H1?
From February 17, 2021, Microsoft started releasing Windows 10 21H1 via the Windows Insiders in the Beta channel. Moreover, from may 18, 2021, the update became available to everybody. What this means is that you should wait until the update is available for your computer via Windows Update.
2. How Do I Force a Windows Update Manually?
If you want to install updates via Windows Update, open it via Settings -> Update & Security. Then, click Check for updates.
3. How Do I Get Windows 10 21H1 Updates Manually?
If Windows 10 21h1 update is not available via Windows Update, follow the steps in the first section of this guide to install it manually.
4. How Do I Fix A Corrupted Windows Update?
If you are having troubles updating Windows 10, follow the steps below to fix a currented Windows Update:
1. Stop the Windows Update service
2. Then, Delete every file and folder in %WinDir%\SoftwareDistribution\Download folder
3. Finally, Start Windows Update service
4. Try running Windows update again
5. Does Windows 10 Automatically Install Updates?
Yes, by default Windows 10 automatically install updates. However, you can follow the steps in How to Stop Automatic Updates on Windows 10 to temporarily stop Windows 10 updating automatically.
6. Is There Any Risk To Manually Installing Windows 10 21H1 Updates?
There is a minor risk of installing any Windows 10 update. Moreover, by installing Windows 10 21H1 Update before it becomes available via Windows update, you run a very minor risk of minor bug problems. Having said that, I have installed these feature updates using this method and I have not had any major bug issues.
7. If I Have A Problem With Windows 10 21H1 Update, Can I Uninstall It?
Yes, if you have a problem with this update, you can roll it back by opening Settings -> Update & Security. Then, on the left pane, click Recovery. Finally, below Go back to the previous version of Windows 10, click Get started, and follow the roll-back wizard.
8. What Is New In Windows 10 21H1 Update?
Some of the improvements that came with the Windows 10 21H1 update are Windows Hello multicamera support and improvements to Windows Defender Application Guard. To find out more about this update, read Windows 10 21H1 Update: Features
I hope you found our latest manual Windows 10 update guide helpful? If you found it helpful, click Yes to Was this helpful? below.
You may also provide us a more detailed feedback or share your experience on Windows 10 21H1 update. Use the "Leave a Reply" form at the end of this page to share your thoughts.
Finally, for more Windows 10 Itechguides, visit our Windows 10 How-to page. You may also find our Work from Home page very helpful.